Philip J. Kregor, MD


Orthopaedic Surgeon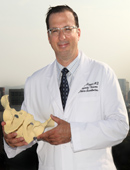 Philip J. Kregor, MD
Dr. Phil Kregor brings 15 years of experience in and passion for complex fracture care, pelvic and acetabular surgery, and complex hip surgery to the Hip and Fracture Institute-Nashville. He is a national and internationally recognized expert in fracture care and hip surgery. He has published over 50 peer-reviewed articles related to these areas and lectures extensively in the United States, Europe, South America, China, and Japan. He was a co-editor (for lower extremity and pelvis sections) of an award-winning textbook on fracture care, Surgical Treatment of Orthopaedic Trauma.
Dr. Kregor is a native of Louisville, Kentucky and attended the University of Kentucky, from which he graduated in 1984 with a B.S. in Chemical Engineering, and minors in English and Chemistry. He then attended the Vanderbilt University School of Medicine from 1984-1988, and was inducted into the Alpha Omega Alpha medical honorary society in 1987.
Dr. Kregor's surgical training began at Duke University Medical Center, where he completed a surgical internship in 1989. From there, he went the University of Washington Medical Center, where he did his Orthopaedic Surgery training. There, he was taught Orthopaedic Trauma and fracture care by one of the best teams in the world at Harborview Medical Center. After completing that in 1993, he spent a year research fellowship at the A.O. Research Institute in Davos, Switzerland investigating determinants of bone blood flow.
In 1994-1995, he was the first Shadyside International Traveling Fellow in Pelvic and Acetabular surgery. During this time, he visited multiple surgeons to learn the most innovative techniques in hip surgery and acetabular / pelvic fracture surgery. His mentors include Joel Matta, M.D., Keith Mayo, M.D., Jeff Mast, M.D., and Chip Routt, M.D. He also was an A.O. Jack McDaniel Fellow in 1995 and during that time spent time with Professor Reinhold Ganz in Bern, Switzerland who is the innovator of both the Periacetabular Osteotomy (PAO) and surgical treatment of impingement about the hip.
Dr. Kregor practiced at the University of Mississippi Medical Center from 1995-2002 where he organized a three-surgeon Orthopedic Trauma team. He then was recruited to Vanderbilt University Medical Center in 2002 as Associate Director and Director of the Division of Orthopaedic Trauma. He restarted and directed the Orthopaedic Trauma fellowship, in which he taught complex fracture care. He built the Division of Orthopaedic Trauma into five faculty members, and established the Jeffery W. Mast Chair in Orthopaedic Trauma and Hip Surgery, which he held until leaving Vanderbilt in 2010 to begin the Nashville Hip and Fracture Institute.
When not caring for patients with complex fractures or hip problems, Dr. Kregor regularly conducts clinical research, writes and publishes articles on fracture care and hip surgery, and lectures in the U.S. and abroad. He enjoys cycling, snow skiing, swimming , watching his son Chase play lacrosse and football, and hanging out with his daughter Elle.